How to get a memorable "will you be my bridesmaid" moment without breaking your budget...
Asking your girls to be by your side on your wedding day is a pretty significant moment. If you've been pinterest planning no doubt you will have stumbled across the myriad of luxurious bridesmaid hampers and personalised goods already available on the market. Unfortunately for the thrifty bride, most of these come with a hefty price tag.
If you're searching for a way to achieve that special "be my bridesmaid" moment with a fun gift that doesn't cost the earth, follow these steps for an easy-peasy DIY proposal present that can be tailored to your budget!
LUXE FOR LESS IN THREE EASY STEPS
1. Purchase your bottle of choice; a '; and some pretty ribbon. It's worth mentioning this project will look just as lovely with a top shelf bottle of bubbles as it will with your favourite cleanskin!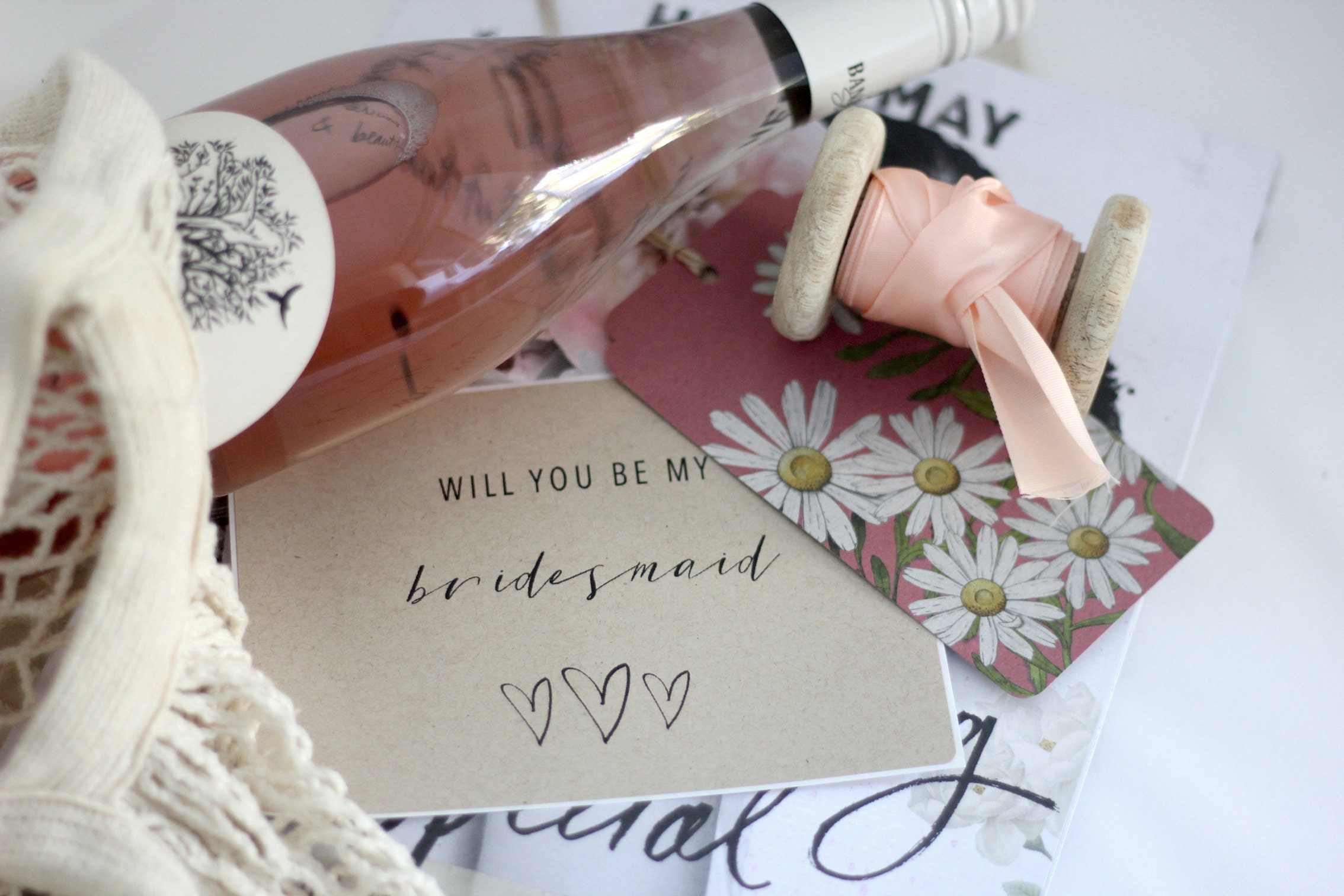 2. Remove the existing label by soaking your bottle in a mix of warm water and a sprinkling of bi-carb soda.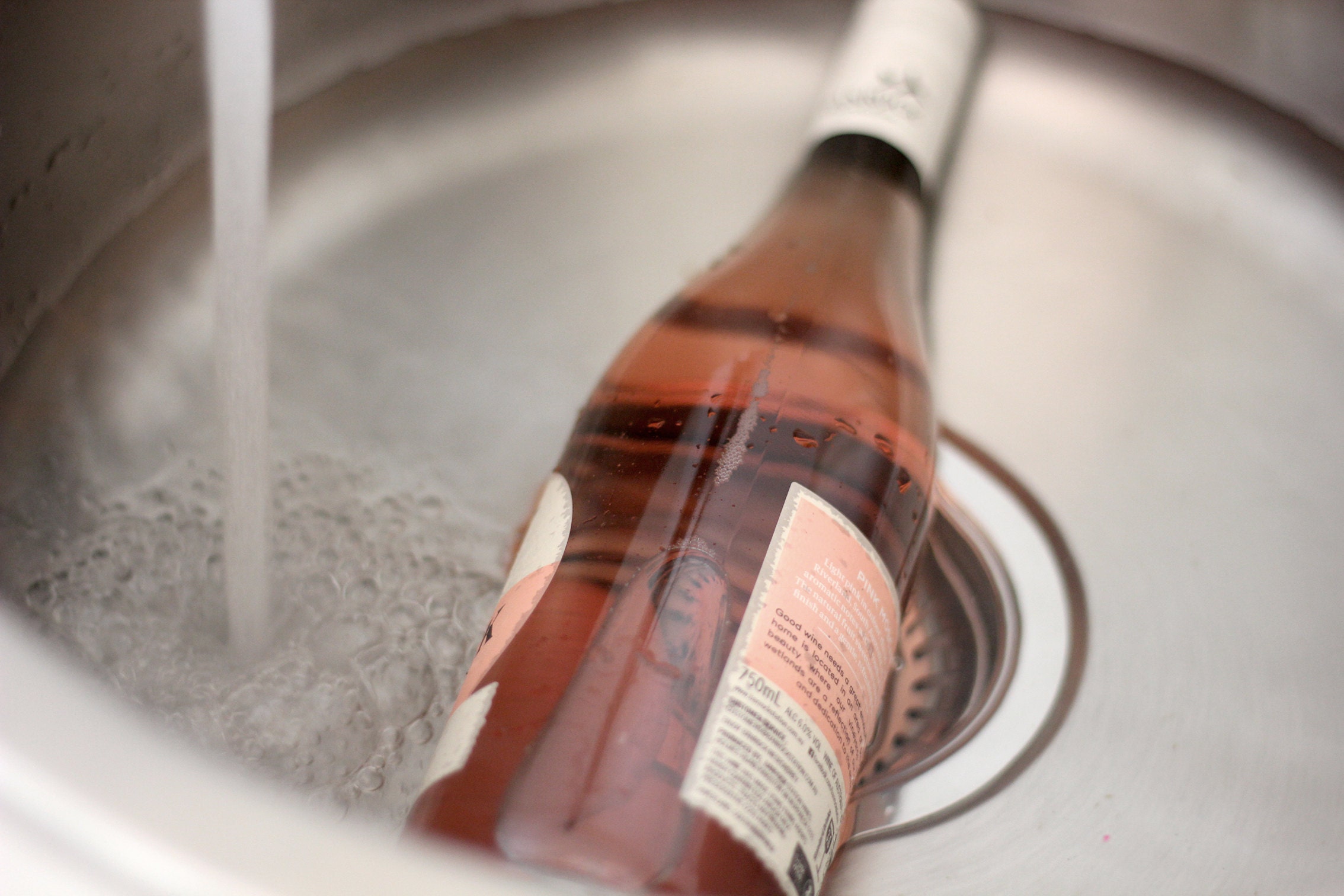 3. Apply your new 'be my bridesmaid' label, wrap it up with some ribbon, and viola! A thoughtful, sweet way to pop the question.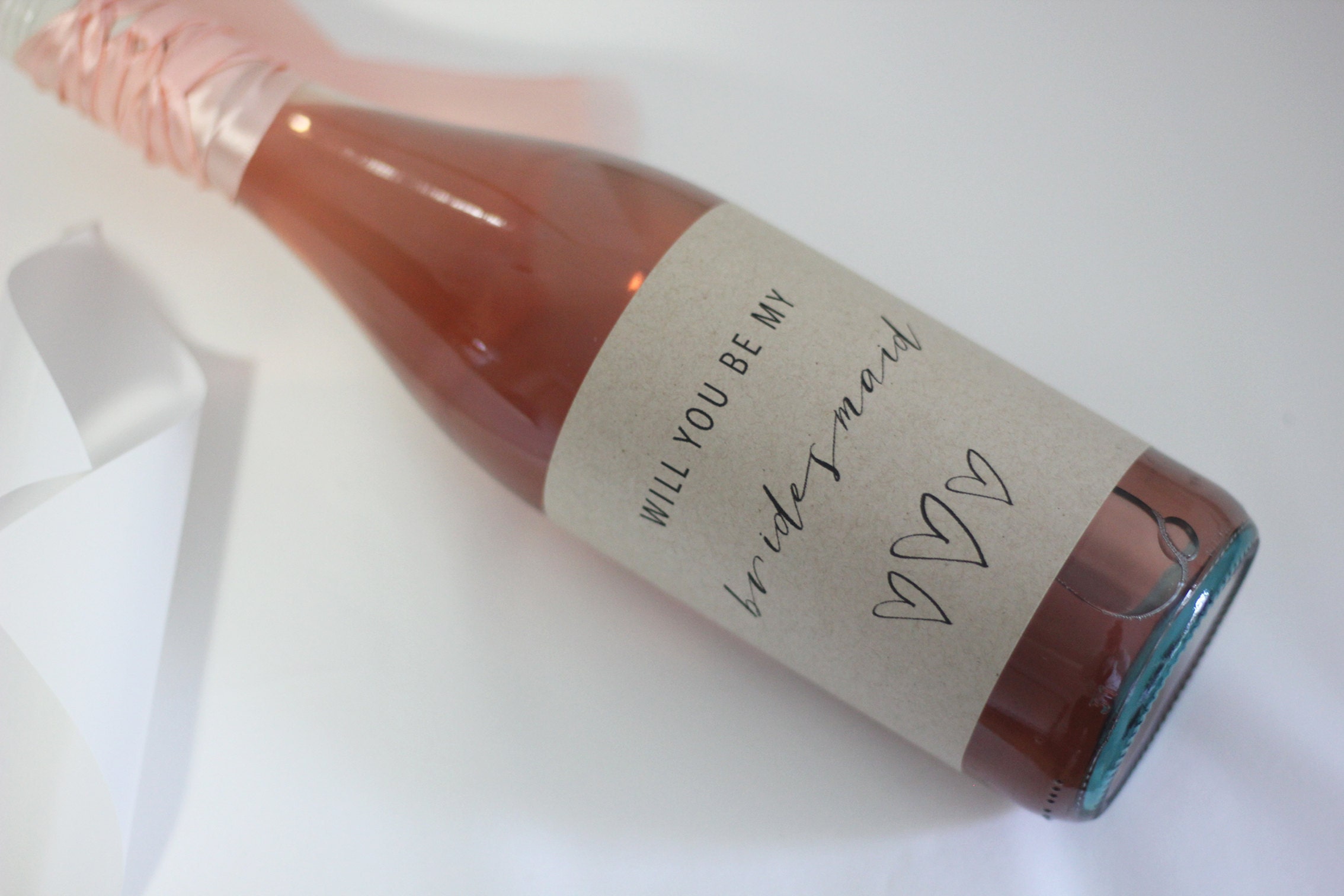 We recommend cracking into your bottle right away while you start planning with your newest recruits.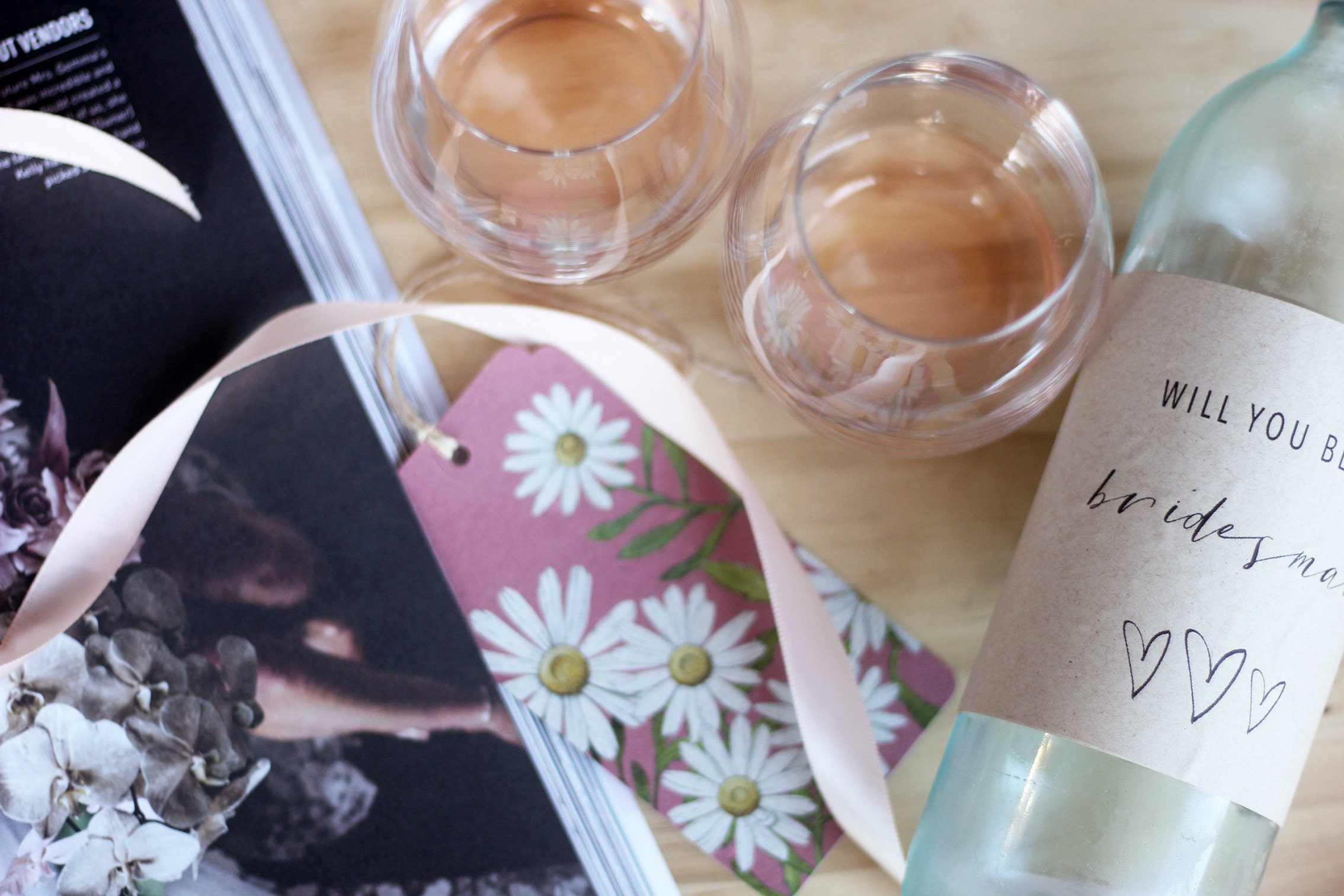 You can easily make this gift as unique as your bridesmaid. From your champagne-popping sister to your tea-binging best friend - substitute your bottle to suit your loved ones' personality. Candles and boxed tea are other great options (just be sure to check the dimensions will suit the label size).
You can purchase ready made labels here at Everland, or for an even thriftier gift you can also purchase an instant download version of the design that allows you to print the design yourself at home here. 
ARTICLE BY: Everland